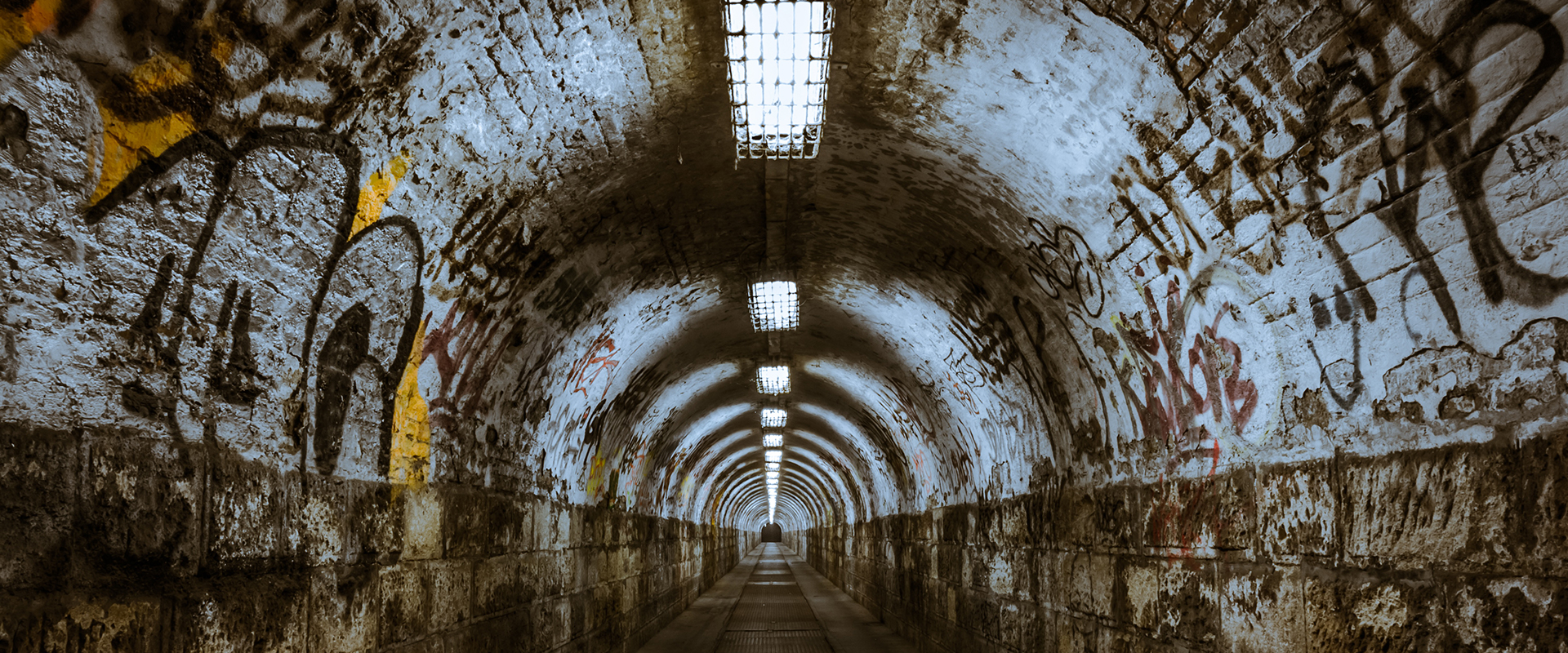 Mapping the underground assets in the UK
Project Iceberg is an exploratory project undertaken by Future Cities Catapult, British Geological Survey (BGS) and Ordnance Survey (OS). The project aims to address the serious issue of the lack of information about the ground beneath our cities and the un-coordinated way in which the subsurface space is managed.
Difficulties relating to data capture and sharing of information about subsurface features are well understood by some sectors and have been explored in previous research and industry reports, many of which are highlighted in this report. This study does not replicate past work, but rather reviews outcomes and explores the barriers to wider uptake of subsurface management systems within integrated city management.
The long-term goal is to help increase the viability of land for development and de-risk future investment through better management of subsurface data. To help achieve this, our study aims to enable a means to discover and access relevant data about the ground's physical condition and assets housed within it, in a way that is suitable for modern, data driven decision-making processes.
Mapping underground assets in the UK
This study (Project Iceberg) was undertaken jointly by the Future Cities Catapult, British Geological Survey and the Ordnance Survey under collaboration agreement COL-2016-144. Intellectual Property Rights are held jointly by the Future Cities Catapult, British Geological Survey and the Ordnance Survey. Copyright in materials derived from the British Geological Survey's work is owned by the Natural Environment Research Council (NERC). You may not copy or adapt this publication without first obtaining permission from all parties, LegalEnquiries@os.uk; ipr@bgs.ac.uk; info@futurecities.catapult.org.uk. BGS authors publish with the permission of the Executive Director of BGS-NERC
Please cite this publication as follows:
Future Cities Catapult (2017) Underground Asset Mapping in the UK, Project Iceberg: Work Package 1 – Market Research into Current State of Play and Global Case Studies. Urban Innovation Centre, London. British Geological Survey REF: OR/17/052.
Contributing Authors
Rimaljit Likhari (Lead) – Future Cities Catapult
Stefan Webb- Future Cities Catapult
Stephanie Bricker- British Geological Survey
Helen Bonsor- British Geological Survey
Nicole Frith- Ordnance Survey
Sasha Catchpole- Ordnance Survey
Acknowledgements
Additional contributions from the Project Iceberg team, specifically, Andy Clark, Rollo Home and Izabela Hurst from the OS, Holger Kessler and Carl Watson from the BGS, and Stefan Webb from the Future Cities Catapult, are gratefully acknowledged. The project team express their gratitude to the industry and research experts who participated in the stakeholder survey, and offered insights on current issues for subsurface data management and expert advice on existing barriers and future opportunities. This report forms an output from NERC knowledge exchange fellowship (NE/M020673/1) held by S. Bricker undertaken in partnership with Innovate UK's Future Cities Catapult.