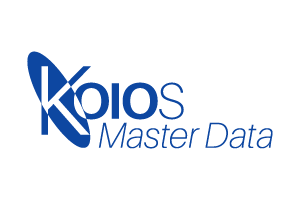 KOIOS Master Data – an online community to enable manufacturers, distributors, suppliers and MRO organisations across many industries to easily collaborate by searching for, uploading and downloading catalogue items and product specifications in accordance with the ISO 22745 and ISO 8000 international standards.
The KOIOS cloud-based software supports an online community of manufacturers and distributors and is becoming the leading trusted source of manufacturing product information globally making it much easier for businesses to trade internationally.
By ensuring all product data in the KOIOS repository complies fully with ISO 8000, buyers can rest assured that the products they purchase have accurate and complete detailed specifications, where the data sources are well defined, and where language constraints are no more. Manufacturers will increase sales by reaching a large market, and buyers will gain cost-savings and operational efficiency by simplifying how product data is sourced.